We are happy to welcome customers by appointment only.
Furnishing quality in homes and commercial spaces
We are upholsterers with a passion for excellence.
With an artist's soul and with authentic craftsmanship, Chateau Design will custom-build or refresh that special piece of upholstered furniture that reflects who you are.
"I found a summer job at a custom upholstery shop when I was 15 and I fell in love with the work. I was struck by the variety of fabrics, the intricacies of furniture construction, and the nuances of design. I learned on the job with European craftsmen for a decade and then launched Chateau Design in 1984. My enthusiasm for upholstery and serving customers has never wavered. I'm as excited about my work today as I was when I took that first summer job. Maybe even more!"
Normand Regnier
OWNER/OPERATOR, CHATEAU DESIGN
Since 1984, Winnipeg's Chateau Design has been custom-building and re-upholstering some of the finest furniture in Canada.
We are as excited about your project as you are, and eager to turn the visions you have into reality. We listen. We care. We help you fulfill the vision you have for your space. With creativity, a remarkable work ethic, and unwavering attention to detail, Chateau Design can create furniture magic for your home or business. Chateau Design:
uses Canadian hardwood for its frames and steel springs, which provide rock-solid, sturdy construction;
ships anywhere across Canada;
offers an extensive fabric sample gallery and a comfortable showroom;
works with interior designers to beautify homes and commercial spaces with stunning, durable furniture; and
prides itself on its commitment to customer service, attention to detail, and superior craftsmanship.
Chateau Design is owned and operated by Normand Regnier, a career upholsterer whose passion for artistry and workmanship continue to grow.
The talented and enthusiastic Chateau Design team is dedicated each and every day to custom-building exceptional furniture and to re-upholstering your favourite pieces with precision and care.
Our friendly and helpful team has a keen understanding of how furniture and space can work together. We are proud to meet the needs of leading interior designers. We learn from their expertise, and we are proud to share ours.
Designers, home owners, and business owners alike will enjoy the personalized service and expert performance of Chateau Design.
NORMAND
Proud owner of Chateau Design since 1984. Expert furniture designer/builder, tailor, and upholsterer and client support specialist.
normand@chateaudesign.ca
GUNTER
Expert upholsterer and tailor with 50 years of experience.
RUSS
Accomplished upholsterer and tailor. Joined Chateau Design in 1999.
KATHLEEN
Skilled seamstress and expert pattern maker.
Your Chateau Design experience will leave you happy, confident, and impressed. We know that you feel a special connection to your custom-designed or re-upholstery project. We honour that connection and work diligently to make your project come together.
We understand that you are making a financial and design commitment to your home or commercial space when you make the decision to re-upholster furniture or have it built from scratch. We respect that, and we guarantee value for the dollar.
Upholstery decisions are personal decisions, and you deserve nothing less than highly personalized service from the company owner, and his team of professionals.
We deliver what we promise and hold ourselves to very high standards. If you are unhappy for any reason with the final product, we will do what it takes to make things right.
We don't miss deadlines. We won't overpromise to get your business. We will give you realistic timelines and stick to them.
You will enjoy the process. You will love the result.
Our goal is to breathe new life into the furniture pieces that mean so much to you. If your piece is not suitable for re-upholstery, we will tell you so.
We specialize in:
fabric selection;
restoring antique pieces to their former glory;
frame/structure strengthening;
wood refinishing (when part of an re-upholstery project); and
foam replacement
We believe that quality furniture is worth fixing; and the memories that come with it worth preserving.
Don't discard that quality piece that holds so much nostalgia just because it's become a little worse for wear over time. Repair it. Re-cover it. Re-inforce it. Rejoice in it. Let it be a cornerstone piece in the space of your dreams.
Re-upholstery is complex and requires an enormous degree of attention to detail. Chateau Design prides itself on its expertise in reviving and refreshing high-quality pieces of furniture. We'd like to demonstrate our precision and craftsmanship for you.
Call us today to learn more about how you can repurpose a favourite piece of furniture for a new generation to enjoy.
Custom Show Wood Furniture
We will custom-order antique-style and specialty frames and components to suit your project – working with Chervan, one of North America's leading hardwood furniture frame suppliers – find the the look and style you're after then tell us what you like. We'll add the finishing touches from an amazing array of stains and the perfect upholstery to realize your customized piece.
The team at Chateau Design pays careful attention to detail. All of the details. The pieces we build from scratch need not only to be durable and beautiful. They need to make sense for your home or business. We can build pieces to suit spaces of all sizes and shapes; from the largest walk-in rec rooms to the quaintest repurposed attics, we will ask the right questions to make that happen.
We work with leading designers and directly with home owners and business owners to fulfill their vision, too.
If you are interested in developing your own furniture idea for Chateau Design to custom build, here's how you can get started:
find relevant examples to showcase your idea;
consider colours, look, style, size, fabrics, and costs;
meet with us to discuss options;
we will come up with a plan and produce an actual-size paper template (if necessary);
we produce an accurate quotation so there are no surprises when you receive your bill; and
we keep you involved – for example, you can test for firmness, incline and overall comfort, and help decide on details like piping, stitching and finishes.
You can be part of every step of the process. After all, it's your furniture.
Typical Commercial Workflow
The expertise, precision, and artistry that characterize our residential projects also shapes our commercial work. We work with general contractors, interior designers, and millworkers in providing exceptionally well-built pieces for lobbies, offices, restaurants, lounges, and other commercial spaces where quality matters.
Chateau Design is dedicated to working with commercial partners to ensure that the end-user's expectations are met and even surpassed. We are sensitive to budgets, but we never cut corners and we never compromise workflow. We only deliver quality and we only deliver on time. Working at the highest level is at the heart of all we do.
All
Commercial Projects
Re-upholstery
Showroom & Workshop
Custom-Built Furniture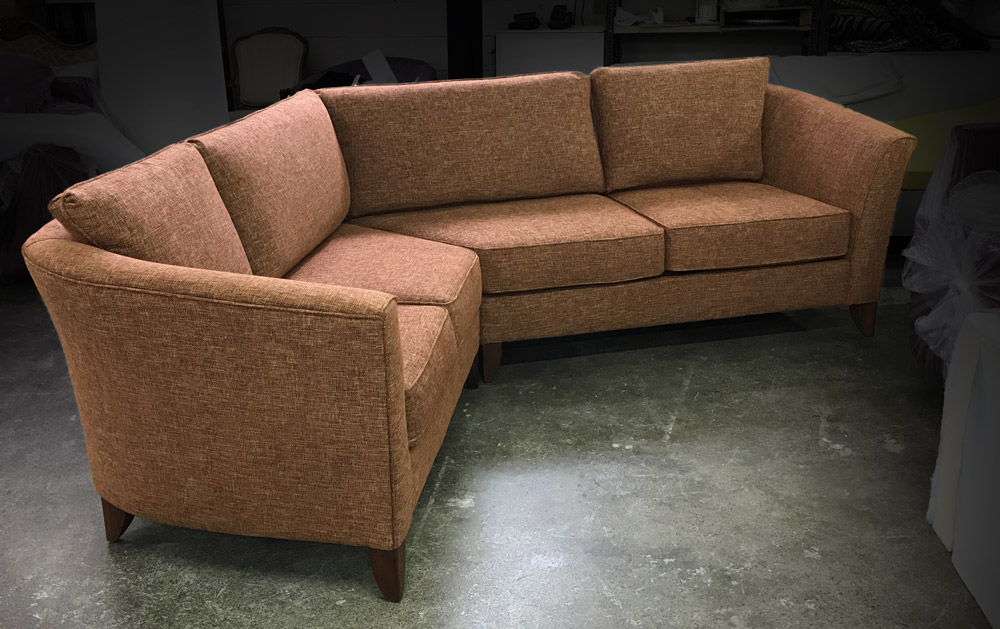 We are happy to welcome customers by appointment only.
Please call or email to book a meeting.
Address
1592 Saskatchewan Avenue
Winnipeg, MB R3H 0G8
Hours
Monday to Friday 8:00 to 5:00
Open until 8:00 pm on Tuesdays